Polarised Lens Colour Guide
What is the Best Lens Colour for Fishing?
A Fortis Eyewear guide to understanding and choosing polarised fishing sunglasses. From "what do polarised lenses do?" to "which colour lens is right for my fishing?" this is THE comprehensive guide to selecting the best lenses for your fishing conditions.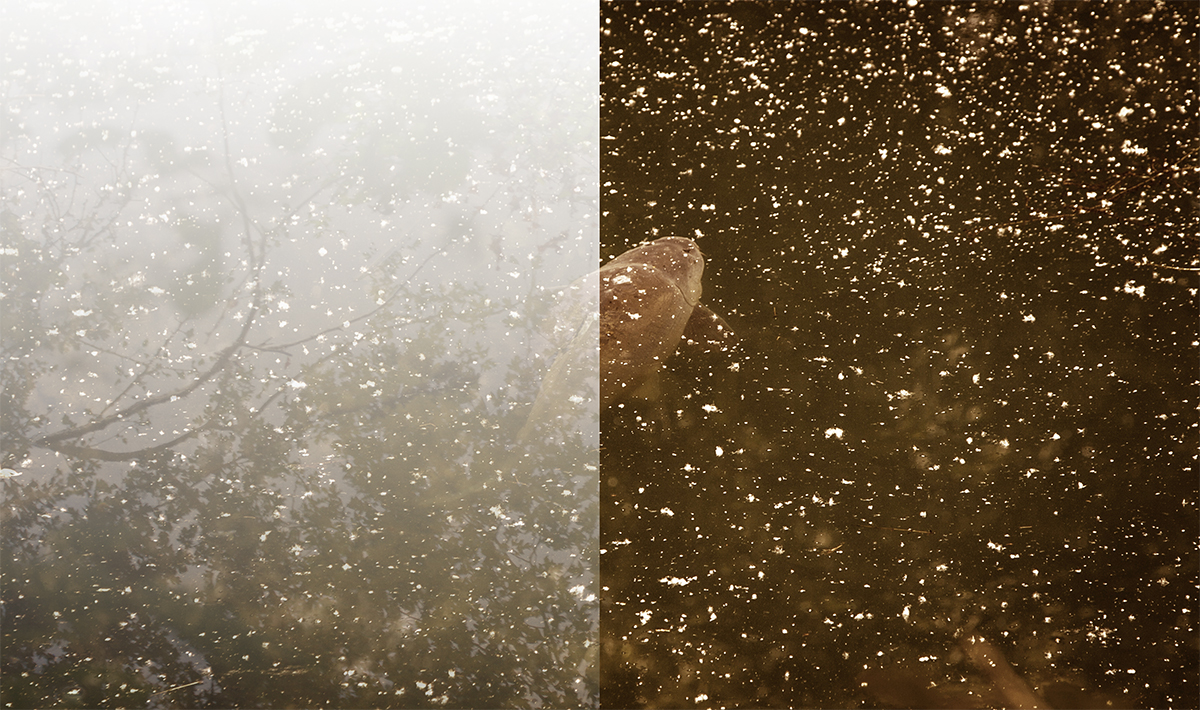 See the images below for a comparison of our lens options so you can choose the best lens colour for fishing.
Without Fortis Polarised Lenses

AMPM Amber Lens

247 Brown Lens

Grey Lens

Junglist Lens

Switch Lens
All Fortis Eyewear lenses have a 99% + polarising efficiency, so every lens will cut out the maximum amount of glare possible. However to truly understand why some lenses are more suitable in certain situations will be explained below.

Our AMPM Amber lenses will allow more light through making them perfect for low light levels, whilst our Grey lenses will block more light making them perfect for bright sunny days. This "light transmission" is the amount of the light the lens allows through and is measured in categories. These categories are called filter categories. Our AMPM lenses are a filter category 2 whilst our Grey lenses are a filter category 3.
Here is a list of all our lenses and their respective filter categories:
AMPM Amber Lens – Filter Cat 2 – Perfect for Low Light
247 Brown Lens – Filter Cat 3 – All Day Everyday
Grey Lens – Filter Cat 3 – Sunny
Junglist Lens – Filter Cat 3 – Clear Water
Switch Lens – Filter Cat 2 transitions to 3 – All Conditions
Fortis Eyewear SWITCH Technology are photochromic lenses which transition from a light shade in cloudy conditions to a darker shade in bright conditions giving the user optimum viewing no matter what the weather! Visit our FULL LENS GUIDE HERE!
Want to view the full range of Fortis Eyewear products, click here: https://fortiseyewear.co.uk/shop/